Earthquake of magnitude 8.1 strikes off Mexico's Pacific coast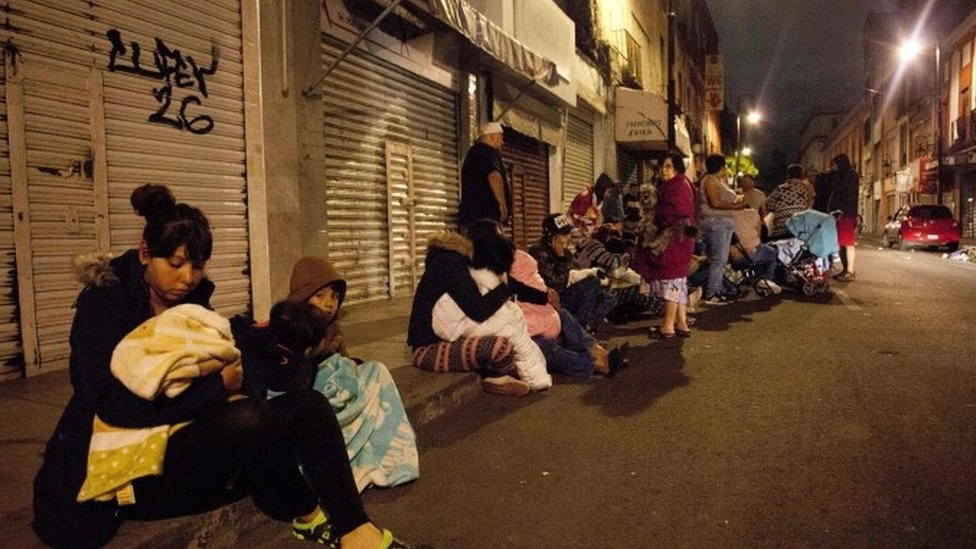 Authors: TheIndianSubcontinent News Agency
A strong earthquake of magnitude 8.1 has struck in the Pacific off the southern coast of Mexico.
The epicentre was about 87km (54 miles) south-west of the town of Pijijiapan and at a depth of 70km, the United States Geological Survey said.
A tsunami warning has been issued for Mexico, Guatemala, El Salvador, Costa Rica, Nicaragua, Panama and Honduras.
The quake was felt in Mexico City, with buildings shaking and people running into the street.
The tremors there were reported to have lasted up to a minute.
One visitor to the city, Luis Carlos Briceno, told : "I had never been anywhere where the earth moved so much."
Image copyright
AFP
Image caption
Some electricity cuts have been reported in the capital.
If confirmed at magnitude 8.1, the quake would be bigger in strength to those that struck Mexico in 1995 and 1985. The latter hit close to Mexico City and caused thousands of deaths.
After the latest quake, at least four aftershocks ranging from 5.2 to 5.7 in magnitude were reported closer to the coast, off the town of Paredon.
No tsunami warning has been issued for the US west coast.
Mexico is currently also being threatened on its eastern coast by Hurricane Katia.
The category one hurricane is about 300km south-east of Tampico and has sustained winds of 140km/h the National Hurricane Center says.