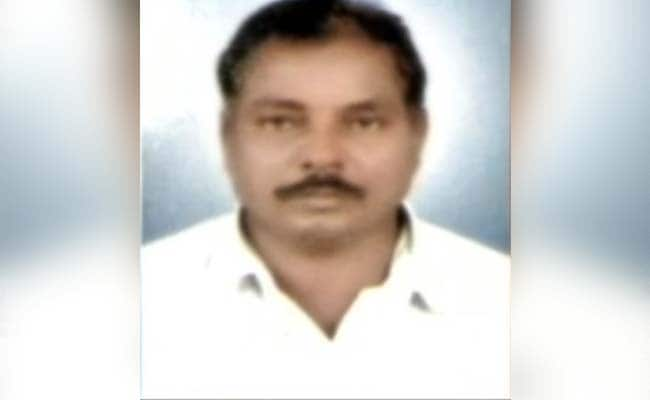 Mumbai: 
Shankar Bhaurao Chayare, the farmer from Yavatmal district of Maharashtra who committed suicide on Tuesday and blamed the Narendra Modi government for his decision was finally cremated on Thursday evening. Earlier the family had refused to accept the body and perform last rites till the government took responsibility for his death.
This morning, Shiv Sena minister Sanjay Rathod met the family. Nana Patole, who quit as a BJP Member of Parliament after accusing Prime Minister Modi of being indifferent towards farmers' issues also met the family.
But the farmer's daughter has now questioned Chief Minister Devendra Fadnavis accusing him of skipping an event in Yavatmal to avoid addressing the issues farmers are facing. "We expect a government job from him. And the CM is going away after seeing the poor person's pain and that is my father's biggest victory. I wanted the CM to visit us and understand our situation; farmers undergo so much pain and problem. But he didn't come, he is avoiding us. He avoided us, he was going to come to Yavatmal, but he avoided us," the farmer's daughter Jayashree Chayare said.
The Chief Minister's office did not clarify on whether a programme was scheduled or not and did not provide any reasons for the cancellation if a programme had indeed been cancelled.
In his suicide note which was recovered by the police the farmer had written, "
Karja boja zala. Karja mazya var bharpur aahe. Mhanun mi aatmahatya karat aahe
. Narendra Modi
sarkar jababdar rahil
(Loan burden has accumulated. The loan amount is very high. That's why I am committing suicide. Narendra Modi government will be responsible)."Chayare committed suicide as he owed  Rs 1.40 lakh to banks and private money lenders. His ability to repay his creditors was affected after his cotton crop was damaged due to a pink bollworm attack. Agriculture experts estimate that  between  50%  to 80%per cent in Yavatmal district may have been damaged and losses are expected to run into about ₹12,000 crore.
Over the past few months farmers' discontent has become a major worry for the Maharashtra government with over 50,000 tribal farmers marching to Mumbai last month pressing for several demands including an increase in compensation for those whose crops have been damaged due to pink bollworm attacks.